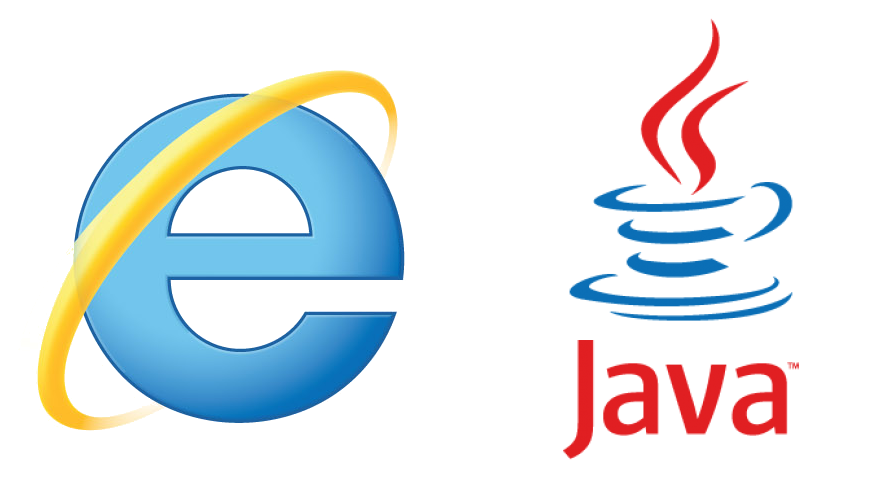 The Problem: A Java patch might give you error messages.
ActiveX Controls is an application that allows websites to load interactive content for the users. Throughout the years, these controls have not been automatically updated and thus became vulnerable to websites with malware attacks. However, the good news is that a Windows update including a new security measure called "out-of-date d'ActiveX control blocking" is available since Tuesday 12 August 2014 to address those issues.
The Update affects you if you run INTEGRA on Internet Explorer
This Windows update affects all versions of Internet Explorer (IE 8 to 11) on Windows 7 and IR on Windows 8. How? After installing the update, IE will identify the Java version on the workspace and compare it to a list of blocked Java. The list of Java plug-in blocked, the one in yellow are the one used by INTEGRA e-business:
J2SE 1.4, everything below (but not including) update 43
J2SE 5.0, everything below (but not including) update 71
Java SE 6, everything below (but not including) update 81 – 1.6.81
Java SE 7, everything below (but not including) update 65 – 1.7.65
Java SE 8, everything below (but not including) update 11
If the Java version installed is on the list of blocked versions, a notification will appear to prompt the user to update it to the most recent version as it is safer. Take note that this notification can be ignored but it will appear every time the user attempts to load a webpage containing ActiveX control. And in the long run, updating Java could be mandatory.
Impact for INTEGRA™ users
Every time that a user attempts to connect to INTEGRA e-business™ through IE, the update notification will appear at the top of the browser if the ActiveX control is obsolete. For security measures it is recommended to update Java. The Java plug-in can be updated prior to updating your Windows or after. Please refer to the two proposed solution below.
The Solution
It is recommended that users update the Java plug-in on their workspace in case that it is obsolete. Here are two proposed methods:
Method 1: Update Java prior to Updating Windows
It is possible to update the plug-in prior to updating Windows. To verify that your Java version is not obsolete you can follow the following steps:
Go to the Java's webpage "Verify Java Version" (http://java.com/en/download/installed.jsp) and click the button "Agree and Continue" to allow Java to analyze your plugin version:

Then you will need to allow Java(TM) to run by selecting "Run this time" or "Always run on this site":


Then the website will show the Java version you have installed on your workspace and will suggest you to update if the Java is outdated.
Method 2: Update Java after Updating Windows
If you update the Java after updating your Windows, you can simply click on "Update" when the notification appears:
For IE 8:

For IE 9 to 11:

Then another window will pop-up for the update and will appear as follows:

You only need to "Allow" and follow the update instructions to update your Java plug-in.
If you have difficulties to determine your Java version or to do the update, please send us an email to our support email ([email protected]) and it will be our pleasure to take the necessary measures to help you.
—
Elodie Cheong
JBM Logic Inc.